ตัวอย่างการ สัมภาษณ์วีซ่า นักเรียน อเมริกา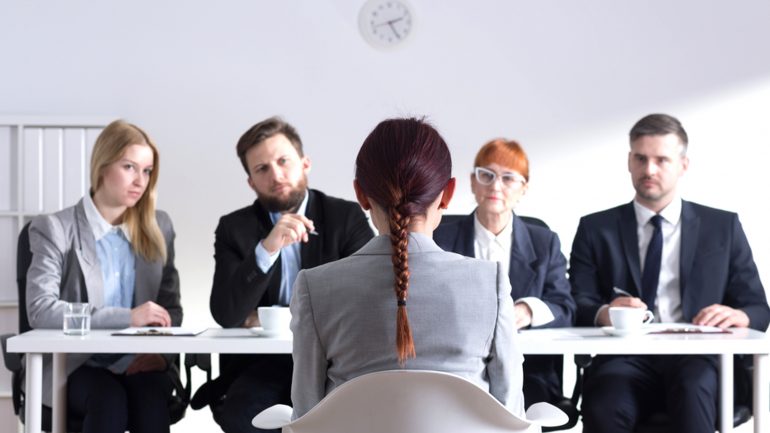 หลายๆคน บอกว่า สัทภาษณ์วีซ่า นักเรียนอเมริกา ยาก วันนี้ Edupluz เลย เอาบทสัมภาษณ์ ที่ทีมงาน
Edupluz เตรียม กับนักเรียน ก่อนที่จะสัมภาษณ์ เป็นบทสัมภาษณ์ของ น้อง เเม้ว ไปเรียนภาษากับสถาบัน
Stafford house สาขา San diego
1. Why you want to study at USA
– Now I work as Secretary I have to contact with foreigners. I have problem to listening , reading and writing in English language. I want to grow up in my career job and want to work for international company and get hign salary and hign responsibility. That why I want to improve my language skill. USA is leader in education that why I choose USA and more reason is transporlation is very convenient. San diego have many thing to do in my free time it will help me improve faster.
2. Will you come back to Thailand?
– 100% I want to work in Thailand for international company. I have mother that I have to take care and I also have 3 dogs.
3. How importance English language for you future?
–   I will use English skill to get in an international company that provice me hign salary and hign responsibility.
4. Will you work while you study?
– No. My brother have enough money to support me for all expence that will happen while I am study there.
5. Do you have any relative in USA?
– No I do not have.
6. Do you have any plan to continue study at USA?
– No. After finish course I will come back to work in Thailand and take care my mother as well.
7. Where you going to study?
– I will study at Stafford House international in San Diego. I will study for 6 months 18 hours a week.
8. What is benefit that you will got from this trip?
– I will got a job in a better company and get more salary and more opportunities.
9. Is any person to study with you?
– No
10. Who is your sponsor? What does he do?
– My older brother. He have his own business doing about wholesale seafood/
11. While you study if have some offer a job to you. What are you going to do?
– I will say no because I am holding student visa that not allow to work.
12. Can you explain to me about your course?
– I study at Stafford house in San diego. I will study Monday – Friday 9.00-1pm. My start date is 4 december . I will study around 18hours / week . I will return to Thailand 1 week afer finish my course .
13. Why you choose this school?
– Stafford is an international school . It a famous school for international student around the world. Stafford house provice us many activities it will help me improve faster.
โชคดีนะครับ ทุกคน เตรียมตัวดีมีชัยไปกว่าครึ่ง